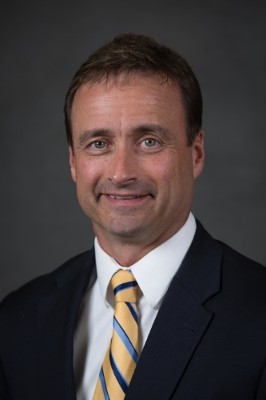 Second Harvest is proud to announce Kevin Nelson, President of the Ohio Region for Northwest Bank, as the Honorary Chairperson for the 2017 Harvest for Hunger campaign, which will kick-off March 1 and run through April.
"I am honored to be named the Chairperson for this year's Harvest for Hunger Campaign. Working in banking in this area for over 30 years, I have gotten to work with customers and economic development partners alike," said Nelson. "The need is real and we need to encourage businesses and organizations to get involved to help Second Harvest Food Bank. Those who care about this area are giving back and raising awareness for the need to help restock the shelves of pantries, soup kitchens and shelters. Knowing that all of the dollars raised locally also stay locally to serve our most vulnerable residents is also key to the success of the campaign. Together we can make a difference."
Kevin Nelson's credentials make him the ideal candidate to head up this campaign. In addition to his role as President of the Ohio Region for Northwest Bank, Kevin also is the market leader who directs all business development efforts for all local commercial, small business, mortgage equity and consumer lending as well as retail banking, business services / cash management, wealth management, and insurance personnel. He currently serves as a board member for the Lorain County Chamber of Commerce, the Workforce Investment Board and the Lorain County Community College Foundation. Kevin has a strong desire to help support the local communities and encourages his employees to become engaged within the communities they serve.