Attention: Lorain, Huron, Erie & Crawford Counties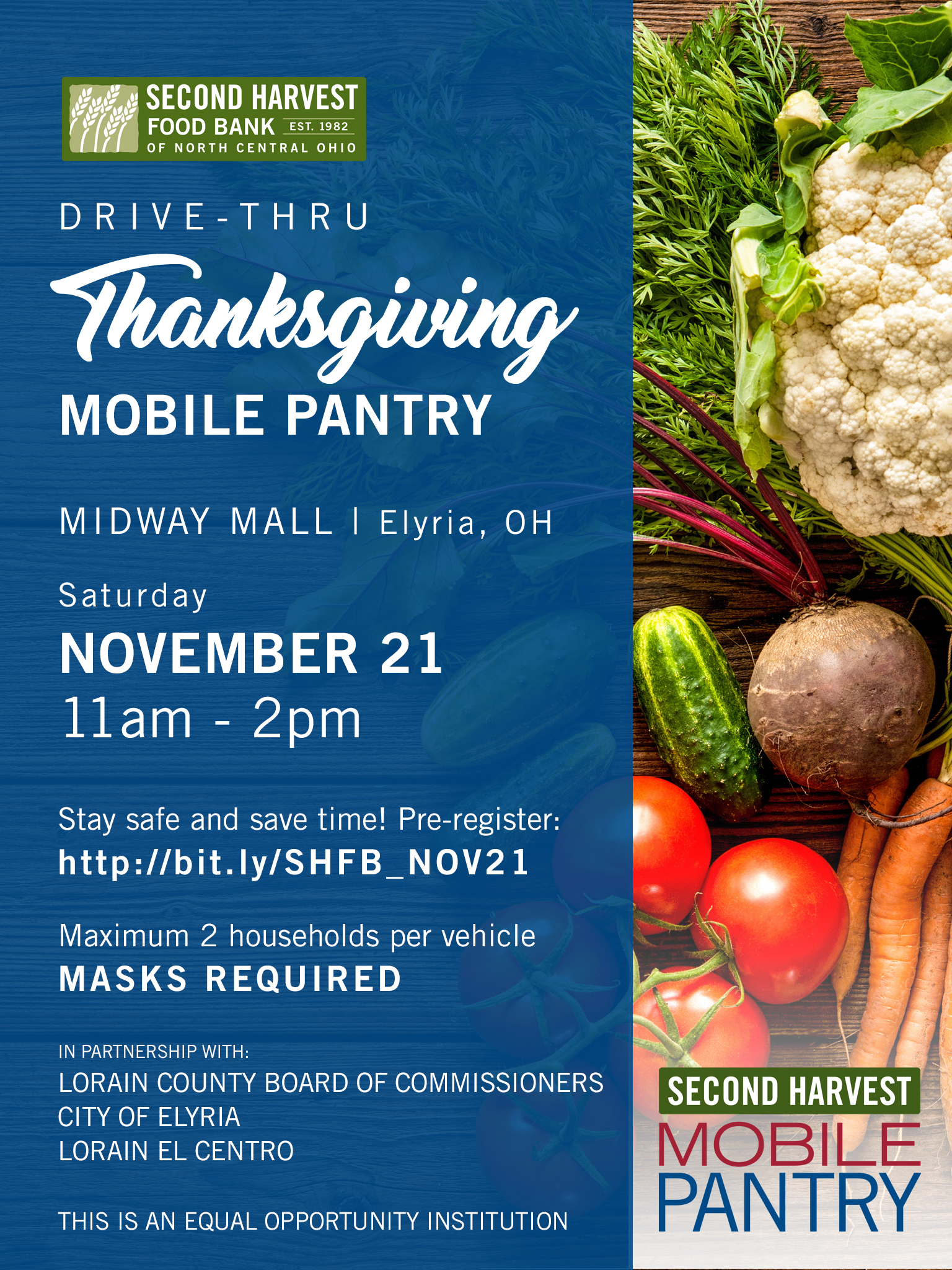 In partnership with Lorain County Board of Commissioners, the City of Elyria, and Lorain El Centro, Second Harvest is having a SPECIAL holiday food distribution on Saturday, November 21st, at Elyria's Midway Mall.
Second Harvest is will be distributing holiday themed assorted boxes of shelf-stable food, 16-20 lbs turkeys OR roaster chickens, produce box, and MORE for income eligible households. Second Harvest is planning on bring food to serve over 2,000 families. LIMIT: 2 households per vehicle.
To receive food at a Second Harvest distribution or a partner food pantry, your household must fall at or below the income levels listed: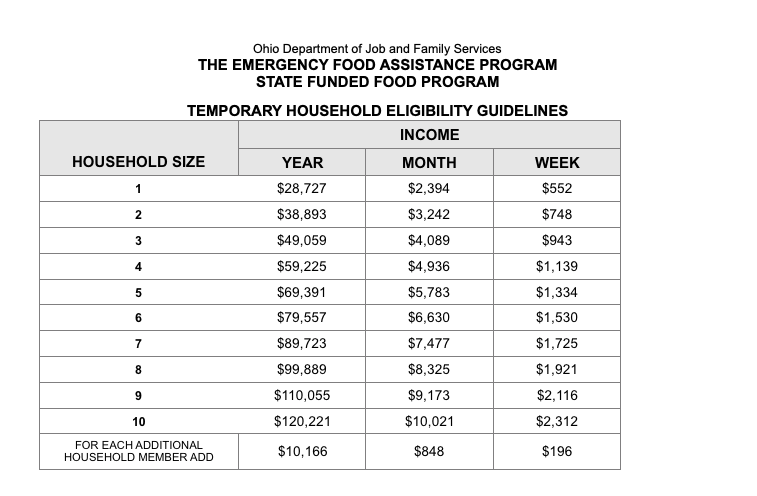 Read more on household eligibility guidelines HERE!
This is a drive-thru distribution, for everyone's safety please follow the below guidelines:
MASKS ARE REQUIRED during registration and while your vehicle is being loaded.
Please remain in your vehicle.
Food will only be placed in the trunk of your vehicle.
Food cannot be placed in the front or back seat area.
Please ensure trunk space is clean and clear of other items
Second Harvest will be distributing TWO meat options in three pound weight options to best fit your family size on Saturday, November 21st (while supplies last). Attendees will have the option to choose between:
16-20lbs Turkey (limited supply)
13lbs Turkey (limited supply)
6-7lbs Roaster Chicken
NOTE: Please be aware that a 16-20lbs Turkey doesn't always fit in every home oven. The Roaster Chicken is a great and delicious option for smaller ovens and small families!
On the day of the event, all cars will enter from the North side of the mall and will exit onto West River Road. Please see the map below for details.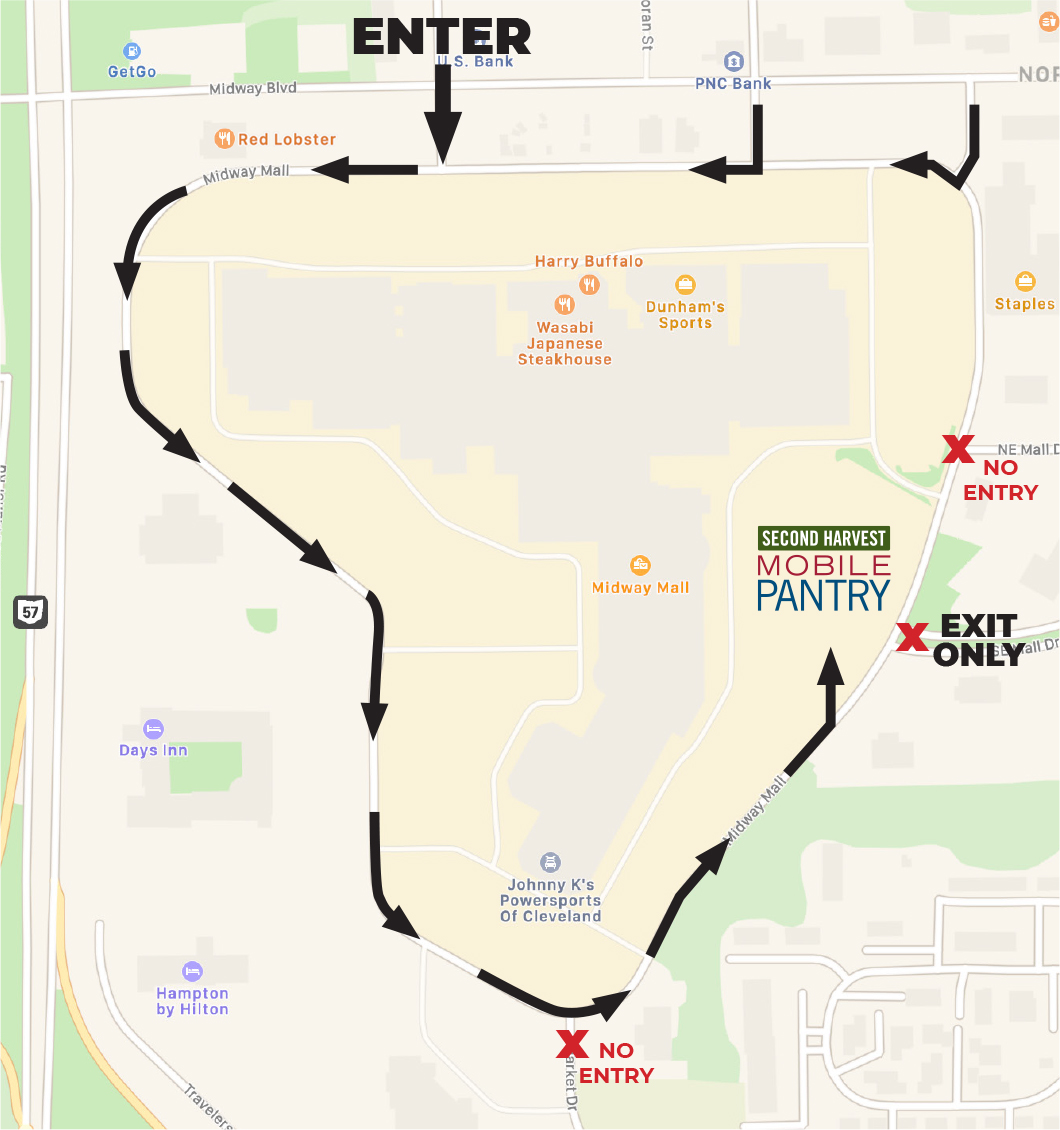 Please see our Frequently Asked Questions page for further information about our upcoming distribution at Midway Mall HERE!