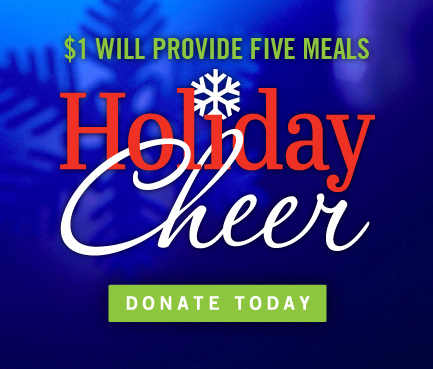 The pandemic may change the way we do things but it can't put a damper on the Holiday Cheer spirit of those committed to feeding struggling neighbors and friends at holiday time.
You can stay safe and still make a difference! Stop by for carry-out or drive thru at any participating Burger King restaurant starting on November 23th through December 24th to donate. Tune in to "Gold Country" WOBL 1320AM & 107.7FM, "Kool Kat" Oldies WDLW 1380AM & 98.9FM throughout the season to hear more about Holiday Cheer!
All Burger King locations have drive thru options and several have carry-out. Visit these participating Burger King stores to donate in Lorain, Erie & Huron counties:
Avon Lake - 519 Avon Beldon Road
Elyria - 616 West Broad Street
Elyria - 1508 West River Road North
Elyria - 390 Chestnut Commons Drive
Lorain - 2210 Fairless Drive
Lorain - 2224 Leavitt Rd.
Lorain - 1900 Cooper Foster Park Rd.
Norwalk - 283 Benedict Ave.
Norwalk - 340 Milan Ave.
Sandusky - 706 W. Perkins Ave.
Wellington - 823 North Main St.
Willard - 1148 Conwell Ave.
You can also donate online anytime!
WOBL and WDLW promote Holiday Cheer on-air through Christmas Eve. The broadcasts feature representatives from some of the many local food pantries and sponsors who are helping area families during the holidays, families being helped and Second Harvest staff.
This year, more than ever, we need your help. Nearly 1/3 of the population from our four-county area has had to visit a food pantry within the last eight months. As the holidays approach, more families continue to struggle. Let's join together and do what we can to bring some Holiday Cheer. A holiday meal can help so much. Donate NOW to help your neighbors and friends.
Over the years, Holiday Cheer has helped bring millions of meals to help families at-risk for hunger in Lorain County and our region. The pandemic has taken a toll on so many in our area. But together, we can help those families share the dignity of a holiday meal.
Holiday Cheer is sponsored by Burger King, "Gold Country" WOBL 1320AM, "Kool Kat" Oldies WDLW 1380AM and Second Harvest.