Second Harvest is committed to making sure that food will reach the people needing assistance. Second Harvest will be distributing boxes of assorted shelf-stable food, frozen meat, dairy, fresh produce, and more!
All distributions are a DRIVE-THRU no-touch model to keep your families and our communities safe. For everyone's continued safety please follow the below guidelines:

•Please remain in your vehicle.
•Food will only be placed in the trunk of your vehicle.
•Food cannot be placed in the front or back seat area.
•Please ensure trunk space is clean and clear of other items.

•
Not feeling well? Send a healthy neighbor, friend, or family member!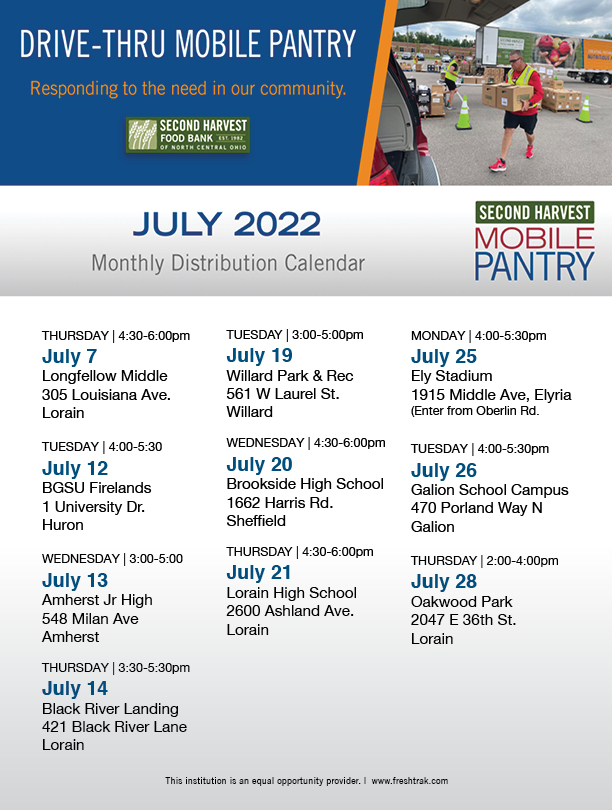 This institution is an equal opportunity provider.
*Please check back daily for updates.