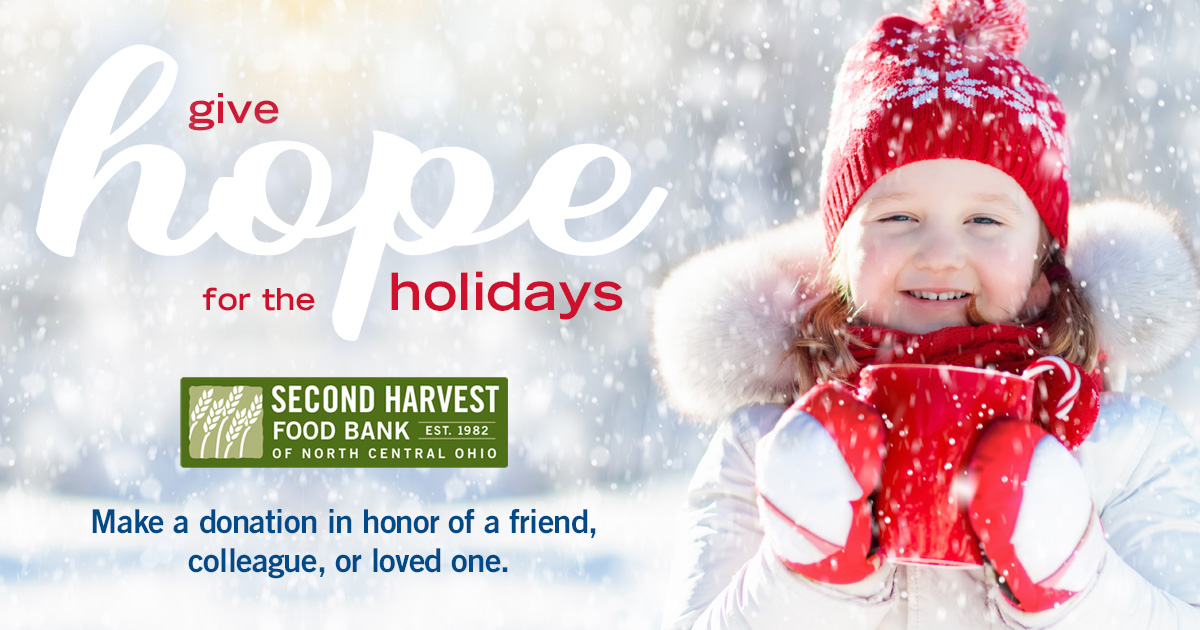 Give the gift that can transform a life. The disruptions caused by COVID-19 will have long-lasting effects for local families in our region and we are working hard to stem that tide. You have the power to ensure no one goes hungry and honor a special friend or family member at the same time.
It is a wonderful way to give a gift that that will warm the heart of your special honoree and help local families get food for the holidays. It is easy to do:
Make a donation to Second Harvest in honor of that special someone HERE and we will name that donation in their honor.
After that process is complete, you will have access to a link to print off your certificate, fill in your name as the donor or gift-giver to present.
They will have the honor of knowing that a donation was made in their name to feed families in our region and you both will know that so many families struggling with hunger will get food this holiday season. This year, your generosity is more important than ever before. Prior to the pandemic, 88,000 unique individuals received food but over the past year nearly 150,000 unique individuals received food through a local food pantry or a drive-thru mobile pantry. That is 1/3 of the people in our service area. One-Third of the population! You can make a difference.
Have a wonderful Holiday season and thank you for being part of a collective effort to feed our community.
CLICK HERE to Give Hope for the Holiday!