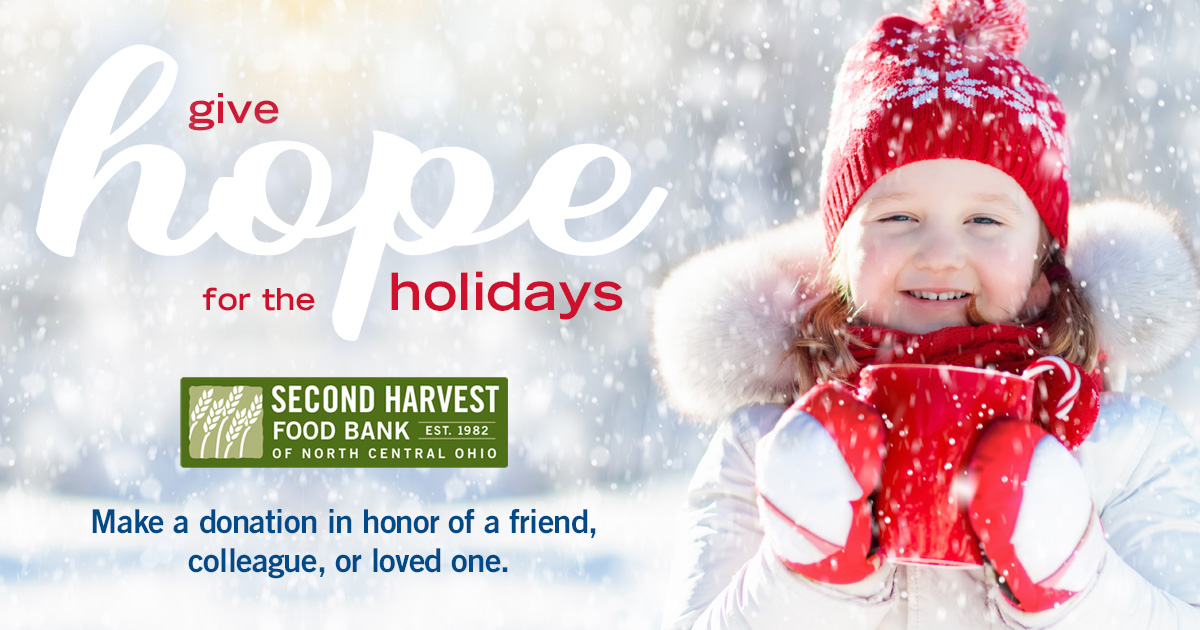 Ongoing hardship, coupled with the rising cost of food, housing, and other basic needs, has families bracing for another holiday with no food. Once again, moms, dads, and worried children have just one thing on their holiday wish list: Food. You can help make that wish come true!
Honor a special friend or family member by making a donation in their name. It is a wonderful way to give a gift that that will warm the heart of your special honoree and help local families at-risk for hunger during the holidays.
It is easy to do:
Make a donation to Second Harvest in honor of that special someone HERE and we will name that donation in their honor.
After that process is complete, you will have access to a link to print off your certificate, fill in your name as the donor or gift-giver to present.
They will have the honor of knowing that a donation was made in their name to feed families in our region and you both will know that so many families struggling with hunger will get food this holiday season. Together we are growing hope!
Have a wonderful Holiday season and thank you for being part of a collective effort to feed our community.
CLICK HERE to Give Hope for the Holiday!